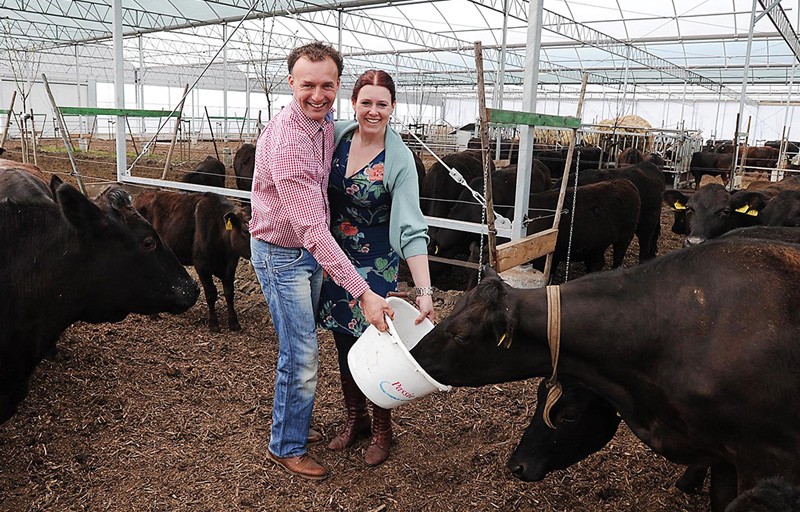 In addition to keeping black and white dairy cattle, the Cow House (Het Koeienhuis) has been breeding 100% Wagyu cattle since 2003. In the meantime, Klaas and Wendy Vlaar's herds have grown to more than 240 animals and 'Het Koeienhuis' is now the largest full blooded Wagyu farm in the Netherlands.
In the summer, the Wagyus live outside in the fields together with their calves. This is a wonderful sight. In the winter, the Wagyu cows live in the Cowshed-garden (De Koeientuin). This free-roaming cowshed was especially built for the Wagyus, so that the adult cattle and their calves can walk freely together amongst the fruit trees.
Sustainability has also not been overlooked at 'Het Koeienhuis'. This is the reason why our Wagyu cattle are only given feed that is not suitable for human consumption, is locally grown and is not genetically modified.
During the last few years, much effort has been spent on improving the taste of the meat. Meanwhile, we have a product that we are very proud of and one which we want the consumers to enjoy; a pure, appealing, sustainable and honest product which is very tasty and needs little or no accompaniments. It is an ingredient that shouldn't be missing from the kitchen of lovers of delicious and honest food.